Looking For A Great Deal In Cupertino?
Let me show you how to find the best deal in today's market.

Whether you're searching for Luxury Cupertino homes for sale, or simply want to get your kids into Cupertino Schools on a tight budget - working with an experienced Cupertino Realtor makes it easy!
Get started Today with these Seven Important Tools:
1. Full Access to ALL MLS listings with optional email notifications for new homes.
2. Complete list of ALL current Bank-Owned Foreclosures in Cupertino.
3. Complete list of ALL current Pre-Foreclosures in Cupertino.
4. Complete list of current Rankings for all Cupertino schools.
5. Voucher for $1,000 towards closing costs when you buy with RezRealty.
6. An Optional FREE consulation to answer Any and All of your home buying questions.
7. My 33-page Home Buyer's Guide and an introduction to my Special Buyer's Program, that will get you in contract on the home that's right for you in just 30 days!

Use The Contact Form Below To Receive ALL Of The Above - FREE!!
(As A Thank You For Visiting My Site)

Cupertino Real Estate Expert: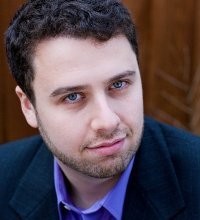 Igor Reznikov
Realtor®, Broker, CNE
Direct: (408) 605-5627
Toll Free: (888) 626-3680
Email: igor@rezrealty.com
CA DRE#: 01865614
Don't waste time sifting through Cupertino homes for sale! Work with a Realtor in Cupertino and save time and energy by having me preview homes for you. That way, you only see the homes that really match your needs.